Retired Members Council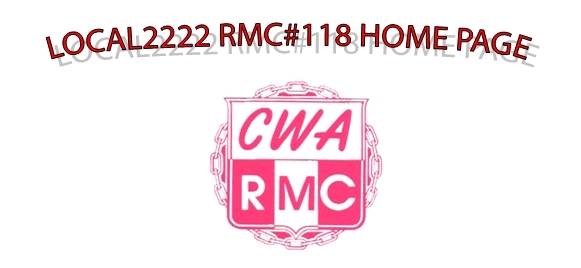 OFFICERS OF THE RMC:
PRESIDENT……………………….JESSE DAVIS
VICE PRESIDENT………………..
SECRETARY-TREASURER……...
This site is devoted to the Local's Retired Members Chapter. Membership is open to all retirees of Local2222. Dues are $20.00 annually for the retiree and an additional $5.00 if you wish to have your spouse join.
We are a volunteer organization and dues are used only for expenses related to the membership such as office supplies, postage and refreshments for membership meetings.
Our goal is to keep our members informed about issues of concern to retirees and their families. We want to keep you connected to CWA and our coworkers, both retired and active.
E-Mail = RMC118@cwa2222.org
The link below is the Verizon Retiree Benefits page. Any questions or problems with that page should be directed to Verizon.
www.verizon-media.com/iweb/retirees/index.shtml
Page Last Updated: Apr 12, 2018 (11:32:04)