Community Services
THE CWA 2222 COMMUNITY SERVICES COMMITTEE
WILL BE IN THE LOCAL'S ANNANDALE OFFICE
FOR EMERGENCIES AND/OR ASSISTANCE
4308-F EVERGREEN LN ANNANDALE, VIRGINIA 22003
OFFICE: 703-256-2200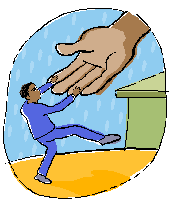 THE CWA 2222 COMMUNITY SERVICES MISSION STATEMENT
The CWA Community Services Committee is concerned about the communities in which our union members live and work. We are as committed to our communities as we are to the workers we represent to keep our benefits, keep our job security, and keep fairness in the workplace.
WANT TO MAKE A DIFFERENCE???
WANT TO MAKE A DIFFERENCE??? SATURDAY, MAY 6, 2017 8AM - 12PM How about a morning walk outside? Let's clear our adopted section of road near Leesburg, from the corner of Rt 50 and Rt 15, North to Oak Hill Farm Rd. (ALDIE, VA)? VDOT will supply all the vests, signs, and trash bags. The Local will provide drinks.
Download:

ADOPT-A-ROAD FLYER spring 2017.pdf
Member of CWA Local 2204 Hurt at Work
This is a message from CWA Local 2204 President Chuck Simpson. Local 2204 Brother Russ Tanner had a horrific accident at work today. His back was broken and after a lengthy surgery he is paralyzed from the waist down. Please share this and dig deep to support Him, his wife and their two teenage children!!! You can donate at https://www.gofundme.

Retiree Nick Nichols needs help
In a truly saddening turn of events, one of our retirees and a former member of this local, Nick Nichols, has lost his daughter Paige at the young age of 28. Several friends one coworkers have asked how they can help his family in this time of need and if we could post it here. The family has decided to start a GoFundMe page to give her a farewell befitting her presence in this life.

CWA Union Brother Loses Child in Texas Shooting
Dear Local 2222 members, It is with a heavy heart that we tell you a Union Brother, Darryl Claussen Jr, of CWA Local 6171 and his family lost their son, Christian Riley Garcia, in the tragic shooting at Santa Fe High School near Houston, Texas last Friday. A GoFundMe page has been set up for the family. The link is listed below... https://www.gofundme.

Page Last Updated: May 02, 2017 (14:46:16)